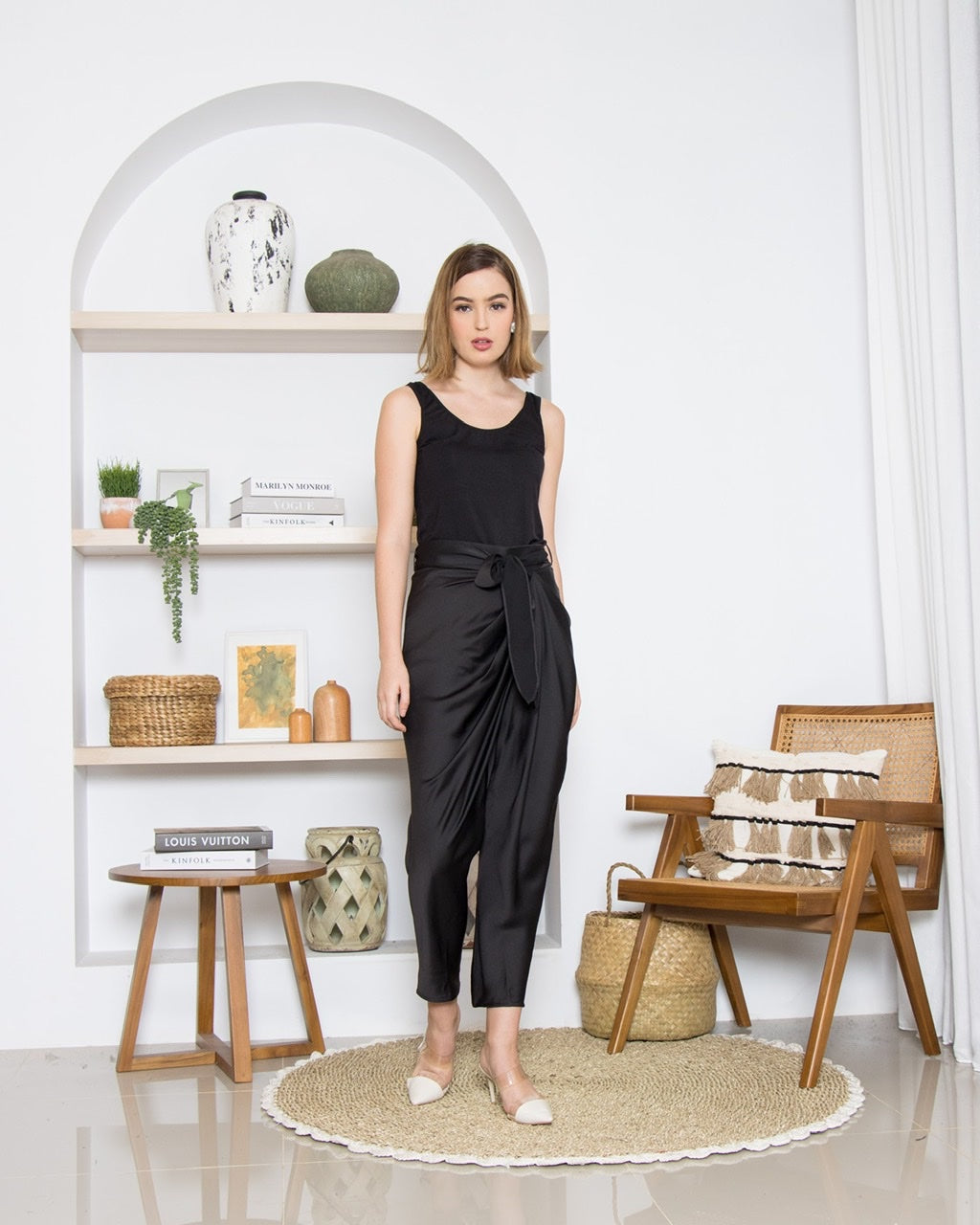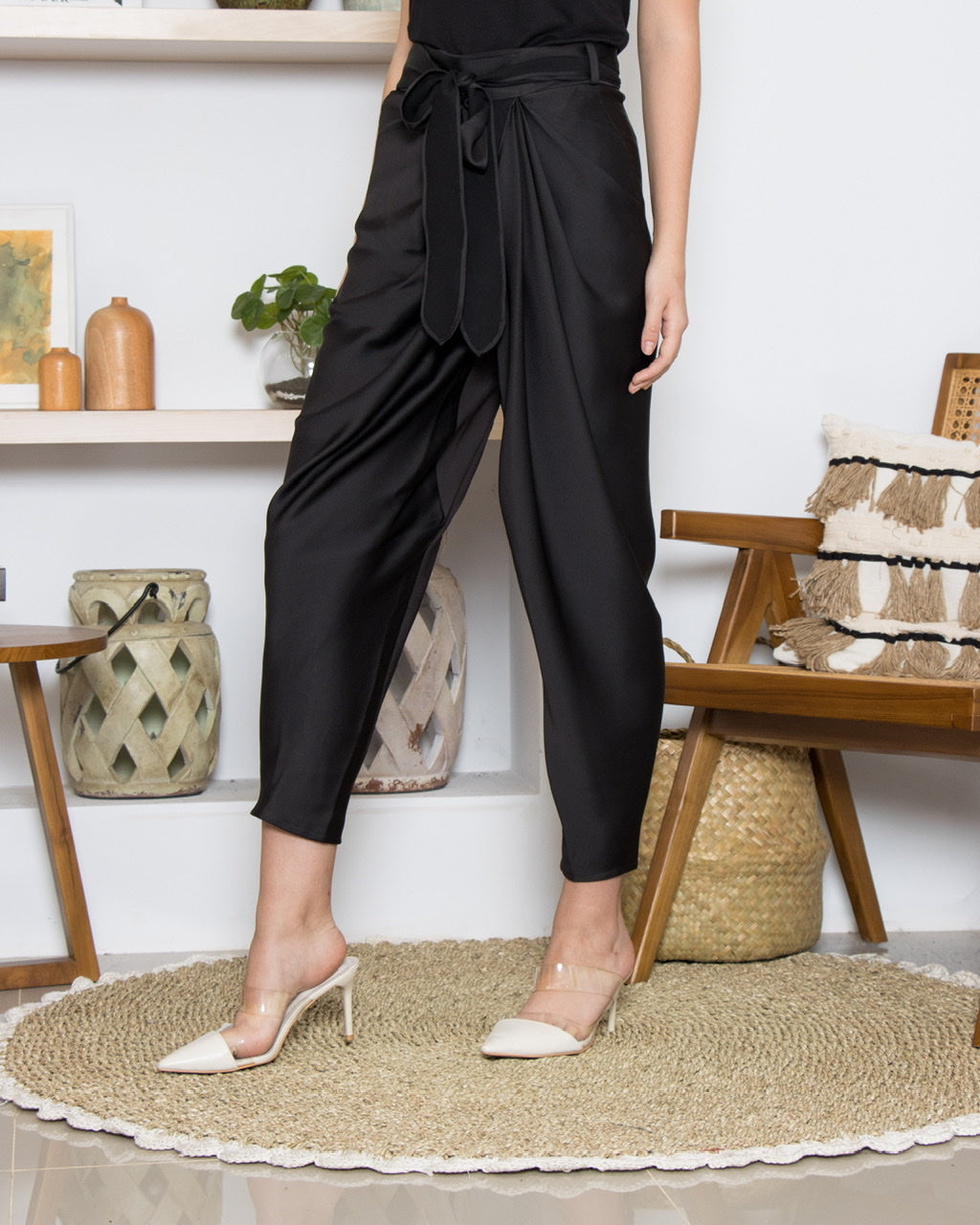 Celana Ploi Tali
PRODUCT DESCRIPTION
Material     : Saten Crepe

Fit               : Relax, fitted at waist

Care           : Cool Water Hand Wash, Flat Drip Hang, No Direct Sunlight, No Bleach. Dry clean recommended.

Color          : Black, White 
Model Size : The model's height is 180 cm and wearing size M
For Assistance : WA/Line (08788 196 3611)
                               IG (@bloom_et_champs or @bloomapparels)
May reorder in different jacquard pattern. Please enquire.
 Size           |           S         |          M          |          L         |
Bust           |       86 cm      |       90 cm      |       94 cm    |
Waist          |       68 cm      |       72 cm      |       76 cm    |
Hip             |       92 cm      |       96 cm      |      100 cm   |